Wed., Nov. 14, 2012, 8:19 a.m.
No Tokes Over The Stateline
Only on occasion do Washington residents show up with pot in North Idaho, said Lt. Stu Miller. "They bring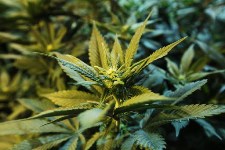 their marijuana and medical cards, and say, 'I've got a prescription for it,'" said Miller, with the Kootenai County Sheriff's Department. "And we say, 'Idaho doesn't recognize that at all,' and we seize that as well as anything else they might have." But such instances might be more common next year, some law enforcement officials fear, thanks to the recent marijuana referendum passed across the state line. "Lots of them," Miller said when asked if he has concerns/Alecia Warren, Coeur d'Alene Press. More here.
Question: Should Idaho recognize pot smoking laws from Washington?
---
---