Thu., Nov. 15, 2012, 1:14 p.m.
National Adoption Day Saturday
Later today my son and I will slip away to the local courthouse and witness the creating of new families as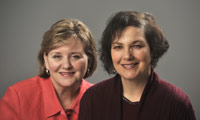 judges finalize adoptions for local families. My son always wants to attend the annual event. He claimed it was for the teddy bears years ago, now he says, "The food is good!" Our son came to us through the magic of adoption and I know in every fiber of my soul he was meant to be in our family. I do not believe in "one true romantic love" – a fairy tale for sure – but I believe that somehow our children are destined to be ours/Catherine Johnston, SR End Notes. More here.
DFO: My nephew & his wife adopted 2 beautiful sisters from Ethiopia several years ago. They have become a huge part of our family. Our lives have been significantly enriched by them.
Question: Can you tell of your experience in adopting a child?
---
---