Fri., Nov. 16, 2012, 1:17 p.m.
Little Changes In Idaho Politics
For all that nothing has changed in the numbers of Republicans and Democrats in the Idaho congressional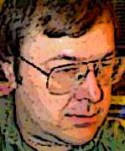 and legislative delegations, the state's battleground picture may have shifted a little. Not a lot. But in some notable places. Of the 105 seats, 21 were unopposed (one of those a Democrat, Michelle Stennett of Ketchum), and 58 more were decided in true landslides of 60 percent or more of the vote, so 79 of the 105 seats were generally not competitive at all. If we scale back a little further and look at races won only by realistically close margins – under 55 percent – then just 14 races, out of the 105, remain. When you look at where in the state they were, the geography of the races makes sense/Randy Stapilus, Ridenbaugh Press. More here.
Question: Do you see any changes in Idaho politics as a result of the 2012 general election?
---
---