Mon., Nov. 19, 2012, 9:11 a.m.
Republicans, To The Right March
As predictable as Al Gore blaming a Hurricane Sandy on global warming, the Republican establishment is blaming the party's losses in the last election on conservatives. And that is nonsense. A quick examination of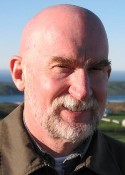 the last three general elections disproves the theory that Republican moderation is the path to the party's resurgence. In 2008 and 2012, the GOP establishment had their man at the top of the ticket. John McCain and Mitt Romney were precisely the sorts of candidates that the establishment told us that we needed to win. Both were moderate. Both had a reputation for "reaching across the aisle." Ronald Reagan's Commerce secretary, Malcolm Baldridge, once characterized such men as the type who, if Democrats introduced legislation mandating that Washington, D.C., be burned to the ground, would offer a compromise that would phase it in over three years. Not only did they lose, but both pulled down the party in both houses of Congress/Michael Costello, Lewiston Tribune. More here.
Question: Do you agree with Michael Costello that Republicans can gain nationally only if they embrace true conservatism?
---
---