Mon., Nov. 19, 2012, 8:55 a.m.
Vestal: Fairchild's Ties To Torture
Ten years ago this month, Defense Secretary Donald Rumsfeld was considering the approval of aggressive interrogation techniques for "high-value detainees" being held at Guantanamo Bay. The techniques had roots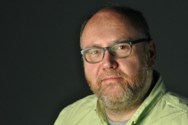 in the survival school training conducted at Fairchild Air Force Base and elsewhere, where service members are taught to resist the worst the enemy might do. The methods became the foundation for an interrogation program that proceeded, sometimes officially, sometimes not, through various incarnations of the "war on terror": from secret CIA prisons to Guantanamo Bay to Abu Ghraib. Some of those Fairchild roots are well-known, particularly the roles of two former Air Force psychologists, James Mitchell and Bruce Jessen. Mitchell and Jessen helped create the CIA's interrogation program in the months after the attacks of Sept. 11, 2001; they oversaw an extended case of waterboarding at a secret prison in Thailand, one of the most detailed cases in the debate over torture and interrogation. But others with connections to Fairchild played roles as well/Shawn Vestal, SR. More here.
Question: Is there ever a time when this country should be involved in torturing prisoners?
---
---