Wed., Nov. 21, 2012, 9:13 a.m.
IFF: Should Agency Offer Party Ideas?
If the state government's goal for owning liquor stores is the promotion of temperance, Idaho's liquor agency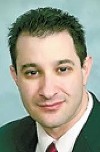 is kind of awful at it. Really awful. Sales are up. Income is up. Drinking is up. And now, the state liquor agency wants to spend some money revamping its website. Why? So that the government can offer "drink recipes." And "party planning tips." So much for temperance. The amount of money the agency is requesting isn't much–$15,000 from liquor sale receipts. But still, the state constitution's directive that the government ensure the "sobriety of the people, and the purity of the home" seems a bit at odds with the liquor division's budget request/Wayne Hoffman, Idaho Freedom Foundation. More here.
Question: Should Idaho's liquor agency be offering liquor recipes and party planning ideas on its Web site?
---
---