Wed., Nov. 21, 2012, 11:39 a.m.
My 2 Cents: Lake City Will Lose A Lot
This thread about five Coeur d'Alene department heads taking early retirement has gone sideways. You can gripe all you want about high salaries for department heads -- and I do consider them too high -- but that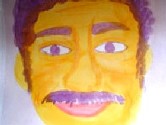 shouldn't take away from the quality represented by the individuals about to take early outs. Take Doug Eastwood, for example. When I came on the local scene in 1984, Coeur d'Alene's parks acreage consisted largely of Tubbs Hill, McEuen Field and Memorial Field. We had few parks north of the downtown. Eastwood & the Parks Department compiled a master plan to build parks in the late 1980s/early 1990s. And you see the result today. Parks everywhere. Bike trails. Centennial/Prairie trails. What has happened under Doug's guidance has been extraordinary. He was largely responsible for developing Ramsey Park with little in the public coffers. Oldtimers cried crocodile tears when the late Red Halpern was forced to the sidelines and his department, which largedly focused on softball fields and softball play, was split between Eastwood and Steve Anthony. That's the best thing that could have happened to Halpern's department. The recreation side developed big time under Anthony. Eastwood became the Johnny Appleseed of Coeur d'Alene parks. He's also responsible for the fantastic condition of the Forest Cemetery & annex, which was almost privatized in the mid-1980s. The salary issue that the usual suspects complain about is a distraction here. The city is losing some of the finest public servants that I've seen in my 42 years in the news biz/DFO.
---
---