Wed., Nov. 21, 2012, 1:04 p.m.
New Education Group Meets Council
Renata McLeod, soon-to-be new Coeur d'Alene city clerk, provided this draft of the minutes from the City Council meeting Tuesday night re: new education organization:
Amy Evans, 717 B Street, introduced the Coeur d'Alene Education Partnership group. The group includes Lisa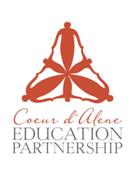 Overby and Chris Meyer. The Partnership is a nonprofit group funded by community parents and community members. The goal of the nonprofit is to promote and ensure excellence in School District 271. Ms. Evans stated that a strong local economy and excellent school go hand-in-hand. The group has begun the Volunteers in Play (V.I.P.), in conjunction with the Core group and the Young Professional group, which gathers volunteers to play with children at noon recess at Borah Elementary. They would like to be looked at as a nonpartisan source to provide information regarding the School District. Councilman Goodlander stated it was nice to see group of young professionals getting involved in the community.
Also: Full draft minutes including discussion before 4-2 vote on McEuen Field budgeting matter here.
---
---