WEDNESDAY, NOV. 28, 2012, 2:47 P.M.
PBS To Present "Idaho, The Movie"
The title is simple — Idaho, the Movie. And the idea behind the film is equally as simple, yet yields a gorgeous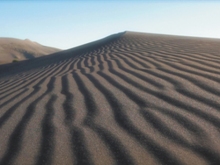 look at the Gem State. The film, which airs on various PBS outlets in December, is written and narrated by Tim Woodward, who was a reporter and columnist for the Idaho Statesman for 40 years. During that time, he estimates he wrote about 3,800 columns about the state, its people and the natural beauty to be found within its borders. He also traveled to every corner of the awkwardly shaped state. "I had the chance to discover a state of great diversity and great beauty. I love this state and I love writing about it," says Woodward in a preview of the movie/Mike Bookey, Inlander. More here. (Inlander photo)
Question: Are you interested in seeing "Idaho, the Movie"?
---
---