Mon., Oct. 1, 2012, 4:13 p.m.
Edit: Just Say No To Hammerfest
Boiseans know very little about Hammerfest 2012 — just enough to be outraged. Fronted by the white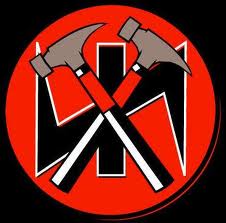 supremacist group Hammerskin Nation, the music "festival" is supposed to take place somewhere in or around Boise on Saturday. The group bills this concert as a 25th anniversary celebration. And since a quarter century of racial intolerance is obviously not something to be very proud of, the group is revealing nothing about the location — hiding in the underground where cowardice and hatred thrive. Why must this group find its underground here — in a state that has for too long had to endure the stain and the stench that follows even small groups of bigots? Perhaps we're just in the wrong general area at the wrong time/Kevin Richert, Idaho Statesman. More here.
Question: I feel sorry for the good people of Boise. But aren't you glad this isn't in North Idaho?
---
---