Mon., Oct. 1, 2012, 8:49 a.m.
Vito's Words Come Back To Haunt
The ballot looks very different in North Idaho's most-Republican legislative district this fall, now that tax-protesting four-term Rep. Phil Hart is out and an array of new candidates are jostling for attention.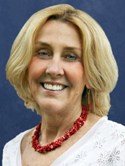 Democrats are challenging Republicans for all three of District 2's seats this fall - the first time a Democrat has appeared on the ballot there since 2002. The last time one won was in 1994. Cheryl Stransky is among the new crop of candidates. A just-retired high school counselor who's been active in the community for 35 years, she has a quote from her opponent, first-term Rep. Vito Barbieri, R-Dalton Gardens, emblazoned on her campaign website: "If I wanted a reasonable Republican, I'd vote for a Democrat." "I feel like I am almost a polar opposite of my opponent," said Stransky, who says the district's lawmakers have gone too far and crossed a "tipping point." Says the Democratic challenger, "I sense that people are ready for a reasoned representative"/Betsy Russell, Eye on Boise. More here.
Question: Do you consider Rep. Vito Barbieri to be a "reasonable Republican"?
---
---