Mon., Oct. 8, 2012, 8:14 a.m.
Hucks: PYP Debate Turns Nasty
Coeur d'Alene is still buzzing about that 5-0 vote by the new Coeur d'Alene School Board against the Primary Years Programme at Hayden Meadows School last Monday. Of interest were comments by board Chairman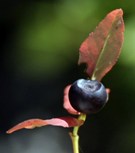 Tom Hamilton's wife, Kate, about transferring their fifth-grade daughter from Hayden Meadows. Kate Hamilton claimed that some adults who backed the internationally oriented program had slimed another daughter as a result of her husband's role and stand on the school board. On the HucksOnline blog Wednesday, Tom Hamilton concurred: "I stand by my wife's description of a 'poisonous element' at that school. That element is small, but the impact that they have had on us as a family is significant." Hamilton said he wasn't going to allow his daughters "to be pawns in an argument that wasn't theirs." Mrs. Hamilton called for removal of the "poisonous element" from Hayden Meadows. The allegations are serious. But the Hamiltons have offered no proof for them publicly. In order to clear the air, the school district should order an independent investigation/DFO, Huckleberries. More here.
Question: Should the School District investigate allegations brought forward by Tom & Kate Hamilton that their child was bullied by adults associated with Hayden Meadows?
---
---