Tue., Oct. 9, 2012, 1:12 p.m.
Woody Still Uses 'Bitchin"
Back in the day, we children of the '60s used the term "bitchin'" to describe something that was good -- and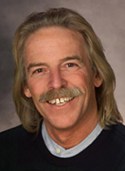 that we appreciated. A new pair of bell bottoms was "bitchin'." Good news was "bitchin'." An unexpectedly good grade on a biology test was "bitchin'." I used it back when. But I hadn't heard it for some time until I tuned in to Joe Paisley and Councilman Woody McEvers on ESPN1080 this morning on the way to work. Woody was discussing a variety of topics, including the ITD's proposed transfer of Lake Coeur d'Alene Drive (old Interstate 90) to the city of Coeur d'Alene. Can't remember when Woody considered "bitchin," but his use of the word in the old Flower Children way made me smile.
Question: Is there a slang word besides cool that you still use from bygone days?
---
---