Wed., Oct. 10, 2012, 9:47 a.m.
Press: Resist Recall Itch
Recall the recent recall effort? That one, aimed at Coeur d'Alene city leadership, ultimately failed but lessons were learned along the way. The most important lesson learned was this: Recalls are divisive legal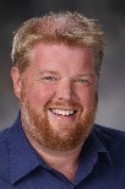 alternatives that rip open feelings and render cooperation much more difficult for people on both sides of the issue. A secondary lesson is that recalls are instruments that should replace normal elections under only the most dire circumstances. We do not believe the recall effort against Coeur d'Alene City Council members warranted that level of political warfare earlier this year, and we do not believe a recall effort against Coeur d'Alene School Board members is warranted now. While there has been no formal announcement of a recall attempt against the school board, a number of citizens have contacted the newspaper offering that suggestion. We know it's being discussed and debated - around the coffee table if not in front of the schools' trustees/Coeur d'Alene Press Editorial Board. More here.
Question: Would you support a recall against the Coeur d'Alene School Board?
---
---