Thu., Oct. 11, 2012, 2:37 p.m.
No Senate GOP PAC Love For Nonini
In practically every legislative district in the state where there's a contested race - and even one where there's not - the Senate Republican PAC has made a campaign contribution to the Republican candidate. The two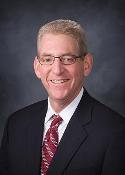 exceptions: Sen. Monty Pearce, R-New Plymouth, in District 8, and Rep. Bob Nonini, R-Coeur d'Alene, who's running for the Senate seat now held by the retiring Sen. Jim Hammond, R-Coeur d'Alene. It turns out that Pearce was left out by mistake. "It was an oversight if we didn't make him one," said Senate President Pro-Tem Brent Hill, R-Rexburg. "We need to make one to him. … It wasn't intentional." Pearce, chairman of the Senate Resources Committee, faces Democrat Alma Hasse in the November election. Nonini was another matter - it was no oversight/Betsy Russell, Eye On Boise. More here. You can see contributions by Idaho Senate GOP PAC to Senate races with challengers here.
Question: Am I reading too much into this?
---
---