Tue., Oct. 16, 2012, 12:58 p.m.
Armon: NIC First, Not Political Party
NIC Trustee Mic Armon: Being that I am one of the so named "current board" that is supposedly endorsed by the local Democratic Party, I will respond to those concerns. First, at last week's Democratic candidate forum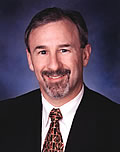 which Judy Meyer, Gary Coffman, Dean Haagenson, Fritz Wiedenhoff & I all attended, they announced there that they would not be endorsing any candidates for the NIC Trustee position. Second, this is a non-partisan race, so it should not be about either party. I am running to represent all of the citizens of Kootenai County, not just 1 party. Third, I have worked on a number of political campaigns over the years for individuals running as Republicans and have been a Republican my entire life, but in this race I am running as a candidate under neither parties banner. Lastly, I have had numerous conversations with citizens that are from both sides of the political spectrum and they are supporting me for my experience and vision to keep moving North Idaho College forward, not because of a party affiliation.
Thoughts?
---
---