TUESDAY, OCT. 16, 2012, 8:30 A.M.
Clark: Avista Keeps Wanting More
The Spokesman-Review's most oft-repeated headline reappeared the other day on our Business page.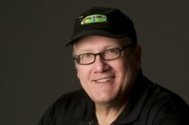 "Avista seeks hike in rates." This time it's our North Idaho friends who are getting the treatment. But it doesn't matter where you live in this great Ingrown Empire. Avista love is spread around pretty much equally. In fact, in the last 100 or so years, a small forest has been chopped down just to make the newsprint needed to carry this headline and variations like it, including … "Soaring Avista rates beat Rover to Mars." And … "Avista CEO salary hits new record; any guesses who's gonna pay?" No research has been done to calculate how many gallons of ink have gone into printing these rate hike headlines/Doug Clark, SR. More here.
Question: Are you as tired of Avista rate hikes and rate-hike requests as columnist Clark?
---
---