Thu., Oct. 18, 2012, 4:45 p.m.
City Gets More Time For Person Deal
Christa Hazel reports: The meeting was convened with 4 Trustees present: Hightower, Seymour, Hamilton and Seddon (pictured). Two City Councilmen, Ron Edinger and Dan Gookin were in attendance. One member of the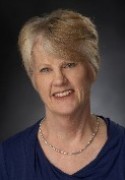 public, a teacher from Lakes Middle School asked to address the board and the board granted this request. The teacher stated how important Person Field is to our community and our students. The board amended Monday night's action to declare Person Field surplus for disposal through sealed bid. The amended action will now give 60 days for the City to find a resolution that will be beneficial to both entities. It was referenced by Mr. Hamilton that no matter who owns Person Field, both entities wanted it to remain as is. Ann Seddon voted against the sale of Person Field last Monday night. Today, she voted yes on the amendment to allow 60 days for the city and school district to work out a compromise. The amendment passed unanimously with the 4 trustees present. Mr. Purtee was absent.
Thoughts?
---
---