Mon., Oct. 22, 2012, 8:19 a.m.
Labrador Defends 1st CD Record
As Idaho GOP Rep. Raul Labrador seeks re-election for a second term in Congress, he's made a name for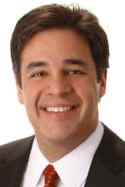 himself in Washington, D.C., as a tea party favorite and hard-line conservative. He's frequently appeared on national TV and has been prominent in helping GOP presidential nominee Mitt Romney court Hispanic votes around the country. Yet his legislative record for his two-year term is light - he's introduced and passed fewer bills than his three first-term predecessors in the 1st Congressional District seat. Labrador has sponsored seven bills and one amendment; one bill and one amendment passed the House. By comparison, his predecessor, Democratic Rep. Walt Minnick, sponsored 27 bills or amendments in his two years in Congress and 10 passed/Betsy Russell, Eye on Boise. More here.
Question: Is it right to judge a congressman's effectiveness by the amount of legislation and amendments s/he sponsors?
---
---