Wed., Oct. 24, 2012, 9:17 a.m.
Economy Snags Symphony, Too
Things are tough all over – even, it turns out, in the acoustic and architectural wonderland of the Fox Theater. A labor dispute has erupted between the Spokane Symphony's musicians and administrators, and the tune is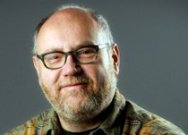 depressingly familiar: The economy is doing a number on an organization, and the resulting scramble to keep the ship afloat has resulted in cuts in staff, pay and morale. After months of negotiations, the symphony has imposed a contract on the musicians that amounts to a 13 percent pay cut. That comes after musicians agreed to a 10 percent pay cut in 2009 and gave up contracted raises last year to help the struggling symphony, musicians say. "It's really disrespectful of the musicians," said Alaina Bercilla, 30, the 2nd flute/piccolo in the orchestra. "It's difficult not to take it personally and not be offended by what they're offering us"/Shawn Vestal, SR. More here.
Question: Are you a Spokane Symphony fan?
---
---