Mon., Oct. 29, 2012, 8:20 a.m.
Hucks: Shoutout To Helpful Police Chief
A funny thing happened to Coeur d'Alene physical therapist Gary Bartoo and son, Trey, on the way home from the new Frontier Ice Arena on Thursday night. The fuel pump in the truck quit, stranding them in a turn lane at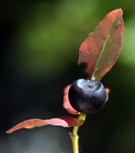 the busy intersection of Seltice Way and Northwest Boulevard. So Gary called for a tow. Then, he and Trey settled in for a wait of up to an hour. That's when Coeur d'Alene police Chief Wayne Longo appeared. In uniform. Wayne and Coeur d'Alene's finest had just chased – and caught – a suspect in an armed robbery at the Boulevard Food Mart, a short distance away. Spotting the disabled vehicle, Wayne stopped his patrol car and offered to help. Gary was amazed that the chief was doing grunt work. And that Wayne was able to speed the tow truck along. So was wife, Amy, who later Facebooked: "Not only is Wayne Longo a phenomenal gentleman but our esteemed CDA Citizen of The Year!!! We are lucky people tonight!" There was a downside to all this. All that extra time Trey spent in Gary's rig after hockey practice, notes Amy, left a distinct boy-sweat smell/DFO, Huckleberries print, SR. More here.
Question: Have you ever been helped by a police officer?
---
---