Tue., Oct. 30, 2012, 1:15 p.m.
Nilson has $12,500 For Trustee Race
In his race for the open Trustee Seat C on the North Idaho College Board of Trustees, Ron Nilson of Ground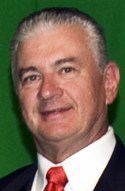 Force has raised $8001 an loaned himself $4539. Nilson filed his 7-day, pre-election campaign finance report with the county clerk's office ahead of today's 5 o'clock deadline. In the latest reporting period, Nilson raised $1950, including $500 donations from Greg Gervais and David Bobbit. To date, Nilson has spent $6787. Nilson spent $1805 with Reagan Republican president Ron Lahr's Strategery Group during this reporting period. The Coeur d'Alene Tribe donated $1000 to Nilson during the last reporting period. You can read his latest campaign finance statement here and here. Dean Haageson, who is also running for the seat being vacated by Trustee Ron Vieselmeyer, hasn't turned in his campaign finance statement yet. Others in the race who have turned in their reports include: Vickie Ambrosetti here, Gary Coffman here, James Ruch here, and Fritz Widenhoff here.
DFO: Incumbents Judy Meyer and Mic Armon have turned in their reports. But there opponents haven't. I'll post those reports here when they're all in.
---
---