Wed., Sept. 5, 2012, 8:32 a.m.
Vestal: Belief Gap Widening
Does living in different political parties mean we occupy different realities? The narratives of the Republican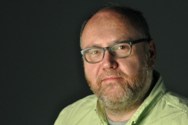 and Democratic conventions suggest that's true. And new research by a Washington State University professor finds that highly contentious issues reveal something about the political moment: What we "know" is governed more by our beliefs than facts. "It's not so much, anymore, what you know," said Doug Hindman, associate professor of communication at WSU. "It's what your party tells you to believe." To get a good sense of Hindman's research, you need to spool back forty-odd years – to a time when it was more commonly accepted that news coverage helped to distribute facts and knowledge to help people govern themselves/Shawn Vestal, SR. More here.
Question: How much does your political party affiliation serve to form your political views?
---
---