Mon., Sept. 10, 2012, 8:39 a.m.
Christie Wood: 'Freedom!"
Christie Wood is fed up with the hard-liners who are driving state and local Republicans further and further to the right. Unlike other disillusioned Republicans, however, the North Idaho College trustee and Coeur d'Alene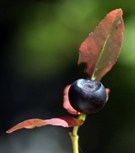 police spokeswoman did something about her political discontent. On her birthday Thursday, Wood "woke up with a plan that would set the world on the right course for me again." She visited the county clerk's office to change her voter's registration from "Republican" to "unaffiliated." Wood told Huckleberries: "It felt so good to be free of ideals and platforms I do not support. The state Republican platform failed to include support for human rights. The national Republican platform has no exceptions for abortions, even if a woman is raped. What has happened to the party that used to be celebrated and recognized for the great people in it like Nelson Rockefeller? Oh, let me guess – too moderate. Not pure." Wood isn't impressed with Democrats either, especially after their indecision regarding whether God and Jerusalem should be in or out of the national party platform/DFO, Huckleberries. More here.
Question: Which term describes you best: Party-line Republican, party-line Democrat, split-ticket-voting Republican, split-ticket Democrat, or unaffiliated?
---
---