Fri., Sept. 14, 2012, 10:21 a.m.
Farris Rips Labrador Absenteeism
1st Congressional District candidate Jimmy Farris called out Congressman Raul Labrador today for his dismal attendance record in Congress, and wondered what exactly is keeping the congressman from doing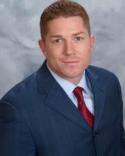 his job. "Congressman Labrador has been absent from Congress twice as much as the average representative," said Farris. "He's been absent for more than twice the amount of votes that Idaho's last three First District congressmen – Minnick, Sali, and Otter – had missed. Congress is only in session an average of 140 days a year, so where is he? This is just another example of how Congressman Labrador is not earning his $174,000 a year salary. If any average person – who has to work a lot more than 140 days a year and does not have the luxury of skipping out on work whenever they want – was absent from their job twice as much as their co-workers, they would be fired"/Jimmy Farris for Congress news release.
Question: Farris is referring to a Gov.Tracks.us report that shows freshman Congressman Labrador has missed 4.7% of roll call votes, almost twice the congressional average. Do you think that's too much?
---
---