Mon., Sept. 17, 2012, 8:20 a.m.
Clark: Mayans May Have Been Right
Today we'll examine the importance of the "bug-out bag" and how much Spam you'll need to cram into it in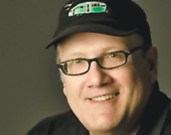 order to survive the coming collapse of civilization as we know it. Before getting to that, however, I feel I owe an apology to any dead Mayans who may have been offended when I scoffed at their predictions that the world will end shortly before Christmas to avoid the rush. All that 2012 doomsday hocus-pocus seemed silly when I wrote about it last spring. Enough troubling events have happened since then to make me think that those long-gone Mayans maybe knew something. It's been one sign of the apocalypse after another this summer/Doug Clark, SR. More here.
Question: Do you see signs that the apocalypse is almost upon us?
---
---