Thu., Sept. 20, 2012, 8:45 a.m.
Spokane Valley Solon Fills Clark Void
Matt Shea – the Road Rage Republican running for re-election in Spokane Valley – has his knickers in a knot over his opponent's supposedly dirty campaign tactics. Or in other words … "Hello, Kettle. Pot calling." You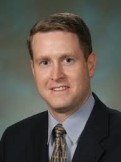 know, I was really bummed a few months ago. Spokane's perennial loser candidate Barb Lampert said she wouldn't be running for office. It was unimaginable. We were about to have the first Lampert-free ballot since the forming of the League of Nations. Prayer seemed like the only option. Is anyone out there, I beseeched the heavens, who could fill the insanity void left by a Barbless election? The heavens answered, and along came Rep. Matt Dillon, I mean Rep. Matt Shea. Sorry for the confusion. I sometimes have to remind myself. Matt Dillon was the pistol-packing marshal on the old "Gunsmoke" TV show. Shea's that pistol-packing pickup driver who pulled his gat during a road rage incident with another motorist last November in downtown Spokane/Doug Clark, SR. More here.
Question: Which legislators or legislative candidates in North Idaho amuse you more than the others?
---
---