Thu., Sept. 20, 2012, 8:14 a.m.
Supreme Court Hears Brannon Case
The 2009 Coeur d'Alene city election lawsuit went before the Idaho Supreme Court Wednesday, with the high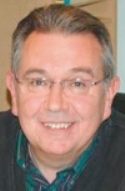 court saying it will consider whether to uphold or reverse a previous ruling that solidified a City Council incumbent's narrow victory over his challenger. The five-member bench, four of which were present at First District Court, didn't give a timetable on when a decision would be reached, meaning it could be weeks or months before a written ruling is issued on the three-year old case. "The issue here isn't vote totals, and who won and who lost," said Starr Kelso, attorney for then-Seat 2 City Council challenger Jim Brannon, who filed the lawsuit. "It's the sanctity of the" election process/Tom Hasslinger, Coeur d'Alene Press. More here.
Question: Do you consider Brannon to be a crusader fighting for justice? Or a sore loser?
---
---