Thu., Sept. 20, 2012, 1:26 p.m.
Ysursa: Spain Won't Count US Votes
Idaho Secretary of State Ben Ysursa is debunking the false claim that the federal government has transferred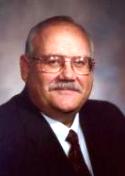 authority to count 2012's ballots in Spain. Ysursa said he was questioned about the rumor last week after at an Ada County Republican breakfast and responded with a joke. "I just chuckled and said, 'Well, the Basques have been counting 'em for years — ever since Pete came in,'" Ysursa said, referring to fellow Basque and predecessor, Pete Cenarrusa who was Idaho's chief election official from 1967-2002. But Ysursa, a Republican, told me today that assuring public confidence in the integrity of voting is a serious matter. He dug into the issue after I inquired on behalf of a reader/Dan Popkey, Idaho Statesman. More here.
Question: Why do people believe stuff like this?
---
---