Fri., Sept. 21, 2012, 8:59 a.m.
In Idaho, We Don't Call It Socialism
Presidential elections years are always great times to enter into name calling and finger pointing. It's one of the things we do best in our political system. Why solve problems when you can pass the blame? One of the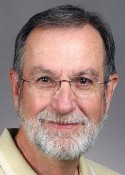 accusations made by some opponents of President Barack Obama is that he is a socialist who espouses socialistic causes. The Pew Research Center has found that 60 percent of Americans respond negatively to "socialism." So this could be a pretty effective piece of mud to throw at the president if it could be made to stick. But this also made me curious about socialism in Idaho. The website usconservatives.about.com defines socialism as a political term applied to an economic system in which property is held in common and not individually, and relationships are governed by a political hierarchy. Common ownership doesn't mean decisions are made collectively, however. Instead, individuals in positions of authority make decisions in the name of the collective group. Using this definition, Idaho has been steadily creeping toward socialism since its earliest territorial days in the 1860s/Marty Peterson, Lewiston Tribune. More here.
Question: Did you know that one of Coeur d'Alene's first mayors ran on a socialist ticket?
---
---