Mon., Sept. 24, 2012, 11:14 a.m.
Nampa Pulls Book With 'Pornography'
A novel one Nampa parent said had "an immense amount of pornography" has been removed from a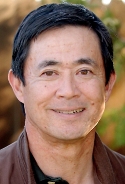 sophomore English class at the school. Nampa School Board Chairman Scott Kido said he received 15 emails Sunday night complaining about the book "Like Water for Chocolate" by Laura Esquivel. "I agreed it seemed inappropriate. It's soon to be pulled," Kido said Monday. The book contains passages with descriptions of sexual encounters between characters. Kido said he spoke with Nampa High School principal Pete Koehler and they agreed concerns about the book are "valid"/Mike Butts, Idaho Press Tribune. More here. (Idaho Press Tribune photo of Scott Kido)
Question: Should books that some parents consider pornographic be required reading in high school?
---
---