Fri., Sept. 28, 2012, 11:03 a.m.
Fondo Coming To Downtown CdA
What is a Fondo? It may sound like a car or something you eat but for Coeur d'Alene, its a giant bike race that's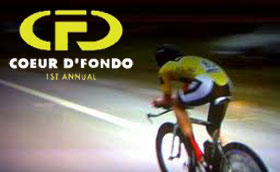 gaining national attention. On Saturday, September 29, cyclists will fill the streets of downtown Coeur d'Alene for the 1st annual Coeur d' Fondo. It's a race where riders can choose from four different courses that range in mileages from 108 miles to a family friendly 15 miles. And at the end riders will be rewarded for the efforts at the the Coeur d'Alene Oktoberfest. And due to a large spike of interest nationwide, it's sure to be crowded downtown. "When we first started out, we thought let's keep it small. Let's keep it to 200 to 500 riders," said race director Issac Mann. "But we got so many entires, we had to stop at 800"/Megan Gallegos, KXLY4. More here. (Image from KXLY Web site)
Question: Had you heard of the 1st Coeur d'Alene Fondo before now?
---
---