Wed., April 3, 2013, noon
A Rightward Repeat?
Fifty years ago this summer, a group of very conservative Idaho Republicans put into motion a series of events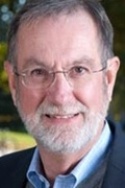 destined to turn the direction of the Idaho Republican far to the right. It began at the 1963 state Republican convention with the election Gwen Barnett as Idaho's Republican national committeewoman. At the time she was the youngest member of the national committee. The following year the party nominated Arizona Senator Barry Goldwater to be its presidential standard bearer. It was a conservative revolution for the party and one that had disastrous consequences when Goldwater lost in a landslide to Lyndon Johnson/Martin Peterson, Ridenbaugh Press. More here.
Question: Are the uber-cons, in Kootenai County and throughout Idaho, overplaying their hand now?
---
---