Wed., April 3, 2013, 2:58 p.m.
Well Done, Councilman Adams?
Bill, Mary and the OpenCDA.com crowd never fail to amaze. After watching Golden Boy Steve Adams toss in the towel re: his threatened appeal of the sewer treatment plant expansion, I was curious how OpenCDA.com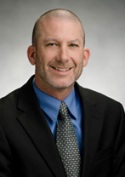 would spin the inglorious defeat. In four words: "Well done, Councilman Adams!" I'm at a loss re: what Adams did well, other than read a prepared statement on two or three different occasions, call the cops on City Attorney Mike Gridley, and remind many of us that he's not ready for Woody TV prime time on council nights. Well done? Adams couldn't find any place for judicial confirmation in his reading of the Idaho Constitution (although the practice was used for sewer expansions in Post Falls and Hayden). And then, after he was roundly criticized for endangering the city's economy with his ploy, he saw the light and celebrated Judge John Luster's wise decision. Well done? What changed between the two divine revelations (other than some hilarious dust-ups on and off camera)? We're going ahead with the sewer expansion without a public vote, which Adams declared only days ago to be unconstitutional. I'd be somewhat impressed if Adams admitted he was wrong rather than offer a smoke-and-mirrors excuse for his second flipflop on this same issue. I suppose the OpenCDAers have to mollify the dwindling number of individuals you can fool all the time, with its proclamation: Well done/DFO. You can read Bill McCrory's full post here.
Thoughts?
---
---