Thu., April 11, 2013, 8:13 a.m.
Adler: The alarming state of the presidency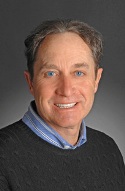 Any assessment of the state of the American presidency - its powers, limitations and responsibilities - has the duty to acknowledge that it remains the symbol of the nation's hopes and aspirations, and the inevitable target of criticism and blame when things go wrong. The Presidency, it may be said, is All Broadway, all the time.
Yet the singular focus on the chief executive - to the exclusion of Congress - as a source of solutions to everything that ails the nation, has generated a cult of the Presidency, clothing the Office of the President with a popular mystique that has led ineluctably to the Imperial Presidency. When the citizenry looks to the President as the nation's problem solver, you can bet that the President will assume powers - constitutional or not - sufficient to meet Americans' expectations. David Adler special to the Cda Press Read more.
David Adler, constitutional expert and head of the Andrus Center for Public Policy at Boise State University will speak on this topic tonight at 7 at the Coeur d'Alene Public Library. Admission is free. I've heard the crowd is expected to be standing room only. Do you plan to attend?
---
---