Thu., April 18, 2013, 11:58 a.m.
33-Year Interplayers Run Near End?
In today's SR, former colleague Jim Kershner posts after introductory remarks re: the superb Interplayers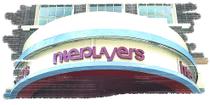 theater group in Spokane: "I am waxing nostalgic about Interplayers because I recently attended the most somber season announcement in the theater's history. The season itself is not the problem – a characteristic Interplayers mix of great classics and thought-provoking new plays. No, the ominous part arrived when artistic director Reed McColm announced that this 2013-14 season will take place only if Interplayers can raise $150,000 by May 31. That sounds to me like one hell of a lot of money to raise in one hell of a short time." More here.
Question: Are you a fan of community theater? Why? Why not?
---
---