Thu., April 18, 2013, 3:03 p.m.
The EDge: A Tempest In A Shot Glass
Is a shot glass an appropriate high school prom souvenir? That question has played out in the Twin Falls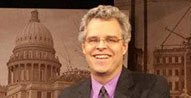 Times-News over the past two days — after Jerome High School's prom Saturday night. The first-day story chronicled parental complaints and the district's official reaction. District officials blamed a student group for making the change; a purchase order said mugs would be given out as souvenirs. "I think maybe the students were a little sneaky," School Board member Don Mitchell said. "The purchase order was reviewed by several adults, but I don't think that it was represented to the adults really what was being purchased"/Kevin Richert, The EDge. More here.
Question: Is a shot glass an appropriate gift for a high school prom souvenir?
---
---