Fri., April 19, 2013, 1:27 p.m.
Patty Duke To Appear On 'Glee'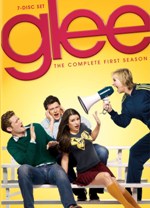 Fun news for my BFF with word that the hit television show "Glee" has cast Coeur d'Alene's own Patty Duke as well as Meredith Baxter to appear in the upcoming Season 4 finale. Baxter and Duke reportedly will return for Glee's fifth season. Glee airs Thursdays at 9 p.m. on Fox. I love that Anna, who won an Oscar as a teenager half a century ago, in her 60s is still making her mark. It's a testament to her talent and tenacity that she's earning a living in an industry that places a premium on youth. Rock on Anna Pearce!/Kerri Thoreson, Main Street, Coeur d'Alene Press. More here.
Question: Do you watch "Glee"?
---
---