Fri., April 19, 2013, 11:17 a.m.
Richert: Is Idaho Surplus Good News?
Unlike many states, Idaho is expected to finish the 2012-13 budget year in the black — to the tune of $60 million.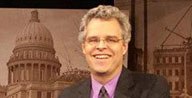 That's good news. Or is it? It depends on your point of view. For the glass half-full perspective, Idaho Statesman reporter Dan Popkey tapped an article from the subscription-only Kiplinger Letter, which reports that 30 states face a combined $40 billion in deficits for 2013, with $25 billion in deficits projected for 2014. The glass half-empty perspective comes from the Idaho Center for Fiscal Policy, a think tank headed by longtime state economist Michael Ferguson. Here's what the center said in response to Popkey's blog: "Idaho's budget is looking good, but at what cost? Schools and other services are struggling to do more with less, compared to what they had to work with even just a decade ago"/Kevin Richert, The EDge. More here.
Question: Do you consider Idaho's $60M surplus good news? Or evidence that Idaho has been too chintzy with public education and other important services?
---
---