Wed., April 24, 2013, 2:06 p.m.
My 2 Cents: A Game Changer
It's official. Mayor Sandi Bloem told Huckleberries moments ago that she won't seek a fourth term this year. Her decision is a game changer. By deciding not to run, Bloem de-fused much of the nastiness that was sure to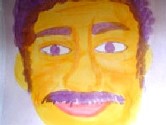 come her way from the usual suspects -- and a possible replay of the unsuccessful 2012 recall election. She will be able to leave office on her own terms, with a treasure trove of accomplishments -- from the Kroc Center to the Education Corridor. At 70, she has earned a rest from the heavy city duties that have also won her the undying anonymosity of online critics and some GOP activists. Her decision will open the field for a possible run for office by Councilman Dan Gookin, who has hinted at his desires to run City Hall in online posts. A council headed by Gookin and politically aligned with him would mean significant changes at City Hall. Some department heads would roll. City Attorney Mike Gridley, who has clashed with Gookin ally Councilman Steve Adams would be sure to go. Probably Finance Director Troy Tymesen, too. And City Administrator Wendy Gabriel. Seeing the writing on the wall, some department heads have already taken early retirement, including Police Chief Wayne Longo, Parks Director Doug Eastwood and Recreation Director Steve Anthony. If the anti-Bloem forces seize control of City Hall, there will be a house-cleaning that hasn't been seen since Ray Stone took over for Jim Fromm in the mid-1980s. Urban renewal will be reined in, too. Conversely, an anti-Bloem administration won't be able to damage too much of Bloem's accomplishments. McEuen Field will be finished by Election Day. The Education Corridor is too far along to mess up too much. The Kroc Center and Coeur d'Alene Library are built. Coeur d'Alene can survive a so-so administration for two to four years because so much has been finished already. Maybe we need a lackluster to mediocre administration and council to better appreciate the golden era that we are enjoying in the Lake City under Bloem. There's also a chance that Bloem's announcement may spur fresh blood to emerge to continue her legacy of accomplishment by running for city office. This still could be an interesting year for the Coeur d'Alene city elections yet/DFO.
---
---