Thu., April 25, 2013, 2:18 p.m.
My 2 Cents: Don't Run, Mike
Councilman Mike Kennedy is struggling with a re-election decision while dealing with a serious medical issue involving his extended family. Although Kennedy has been a solid council member, who has formed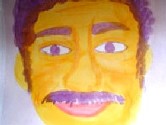 part of a majority of four in moving Coeur d'Alene ahead, I hope, for the sake of his family and him, that he decides not to seek re-election to his city office. He has served his city well in supporting the many projects put forward by the Bloem administration, from the new library to the expanded Education Corridor. All the while, the former Democratic activist has stepped on toes of unforgiving GOP hardliners by beating two party favorites in his two successful elections: Mary Souza and Jim Brannon. The first win won him the undying anonymosity of Souza and her OpenCDA.com allies. The second win landed Kennedy in court and cost him considerable legal fees (some of which the city paid) when Brannon refused to concede a five-vote defeat. For all his good work, Kennedy was subject to a failed recall try last year, spearheaded by Souza, state Rep. Kathy Sims and other GOP hardliners. Now that Mayor Bloem has decided against seeking a fourth term, Kennedy becomes Public Enemy No. 1 of Souza, the Reagan Republicans and others opposed to urban renewal and progress in the Lake City. The neo-GOP establishment will throw everything it can at Kennedy to defeat a re-election bid. Kennedy has survived the constant criticism from Republicans and online attacks from keyboard commandos with his Irish humor intact. He deserves a break from the poisonous political discourse surging through Coeur d'Alene. He should enjoy his growing family and business for awhile. And then return next fall to challenge either Sims in the Coeur d'Alene House election or state Sen. John Goedde in the Coeur d'Alene Senate election. Both those seats need a significant upgrade that Kennedy would provide/DFO.
Question: Do you want to see Mike Kennedy run for re-election?
---
---