Tue., Aug. 6, 2013, 10:40 a.m.
Wi-Fi Deal: State Downplays Error
When the state Education Department went out for bids on the controversial WiFi installation project, the department issued a list of 333 schools that could qualify for the service. It turns out that the state's own list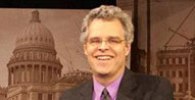 was inaccurate — inflated, by roughly one-third. But the list was just an estimate, Education Department spokeswoman Melissa McGrath said Tuesday, and bidders were cautioned not to use it for detailed cost estimates. The state issued the WiFi contract to Education Networks of America last month. First-year costs will run $2.11 million, less than the $2.25 million budgeted by the Legislature — but the contract could potentially run 15 years and cost the state $33.3 million/Kevin Richert, The EDge, IdahoEd News. More here.
Thoughts?
---
---