Wed., Aug. 7, 2013, 8:40 a.m.
Joker's Open Letter To Matt Shea
Dear Matt Shea,
I've watched your political career from afar and let me say wholeheartedly, I am a huge fan. Unfortunately, I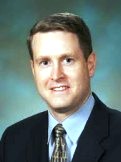 can't vote for you because you're living in the wrong state. This letter is an open invitation for you to move to Idaho. Bring your family. You can win any office in Idaho. You can be governor. Your opponent probably is going to be a guy named Raul. Seriously! We'll even give you his address so you can take pictures of yourself standing in his driveway. You won't be criticized, you'll be celebrated. You can live among like-minded people. You don't have to worry about explaining yourself to the lame stream media that is biased against patriots like yourself. Joker's complete open letter here.
Question: Could Washington state Rep. Matt Shea win office in North Idaho?
---
---