Mon., Aug. 19, 2013, 4:50 p.m.
Ringo To Challenge Labrador
The Lewiston Tribune reports two-term incumbent Rep. Raul Labrador has a challenger in Idaho's 1st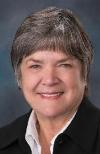 Congressional District. Longtime state legislator Shirley Ringo, a Democrat from Moscow, will run against Labrador. Ringo told the Tribune she's not naïve about the challenge of being a Democrat in a predominantly Republican state. "I think there are some moderate Republicans who are disgusted with the party's hard shift to the right," she told the Tribune. "That could open some doors, and I'm eager to test that and see how wide those doors can go"/Boise State Public Radio. More here.
Question: Are you glad to see a prominent Democrat step up to challenge Congressman Raul Labrador?
---
---