Mon., Aug. 26, 2013, 2:26 p.m.
Manning: Idaho GOP Left Me
I am proud to be an Idaho Mormon Democrat. Not an oxymoron, there are thousands of Idaho Democrats all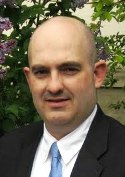 across this great state who are also members of The Church of Jesus Christ of Latter-day Saints. I was raised in a Republican house hold by dedicated parents who happened to be devout Mormons. For years, I esteemed the tenets of the Republican Party as part and parcel to my own moral compass, aligning my political feelings and the political platform of the Republican Party with my firmly held sentiments on social justice and Constitutional protections. ... Most recently, I became disenchanted with an Idaho legislature that publicly and unabashedly devalued the funding of Idaho's public schools. ... In recent years, I didn't leave the Republican Party – the Republican Party left me/Travis Manning, Common Sense Democracy Foundation. More here.
Question: Have you ever switched political parties?
---
---