Mon., Aug. 26, 2013, 9:16 a.m.
Op-Ed: Anti-Gun Lobby's Trojan Horse
Troy fell for it. Why not Washington? The gun control lobby has introduced what is heralded as a "sensible"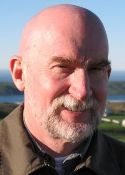 initiative that even gun owners should approve of. The problem is that it imposes a sneaky gun registration without keeping guns out of the wrong hands as it claims. The initiative's goals are concealed under the squid's ink of expanded background checks. We are told that these enhanced background checks will prevent criminals and the mentally insane from acquiring and using firearms. That's silly. What it will do is create a gun registry that will allow government to track legally owned firearms. The latest push for expanded background checks began immediately after the tragic mass killing of school children in Sandy Hook, Conn. The gun controllers always have legislation stored in the top drawers of their desks, just waiting for a tragedy to exploit/Michael Costello, Lewiston Tribune. More here.
Question: Do you trust any form of gun registration?
---
---