Fri., Aug. 30, 2013, 8:46 a.m.
'60s Zombies Play Pig Out Tonight
In retrospect, it's kind of a miracle that the Zombies didn't fade into obscurity after their 1960s heyday. They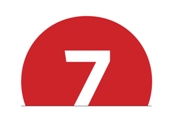 were one of the seminal groups of the British Invasion, they were responsible for two of the era's defining singles – "She's Not There" and "Tell Her No" – and they played shows with everyone from the Beach Boys to the Shangri-Las. "It was a really exciting time for us," the Zombies' lead singer Colin Blunstone recalled during a recent phone interview. "When we recorded 'She's Not There,' I was 18, and I went from being in a local band to traveling around the world. It's what every young musician dreams of." But after three years of incessant touring and recording an ambitious album called "Odessey and Oracle" that was released to public indifference, the band called it quits in 1968/Nathan Weinbender, SR Spokane7. More here.
Question: Which British band of the '60s that wasn't named Beatles or Rolling Stones was your favorite?
---
---