Wed., Dec. 18, 2013, 10:40 a.m.
Patterson Will Resign This Week
Update: Patterson will resign this week/Betsy Russell, Eye on Boise
Republican officials from Boise voted Tuesday to urge Rep. Mark Patterson to resign, saying they have "no confidence" in his ability to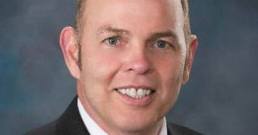 serve his district or Idaho after disclosure of his guilty plea in a 1974 rape case. Precinct committee members from District 15, which Patterson represents, voted unanimously to ask him to quit at the conclusion of a three-hour meeting, most of which was held behind closed doors at a Boise retirement home. "In the current climate, this committee has no confidence in Rep. Patterson's ability to represent the people of District 15 and the state of Idaho in the Idaho House of Representatives," according to a statement from the committee. "This committee requests that Rep. Patterson tender his resignation"/John Miller, AP. More here.
Question: Why would Rep. Patterson possibly want to stick around now?
---
---