Wed., Dec. 18, 2013, 5:07 p.m.
CdA Teacher: Child Telling Truth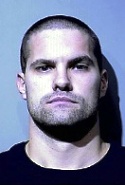 Court records released Wednesday show a Coeur d'Alene High School teacher accused of raping and molesting a young family member admitted that he touched the child and that he did so for sexual gratification. Daniel Taylor, a teacher at Venture High School, was arrested Monday and charged with rape and lewd conduct, charges that carry a possible sentence of life in prison. The court records contain extremely graphic and disturbing descriptions of what the child and Taylor told police; for that reason, we will only describe what was said in general terms/Melissa Luck, KXLY. More here.
---
---