We're less than a week away from that magical day when that Holly Jolly Fat Man makes his annual appearance. And for the record I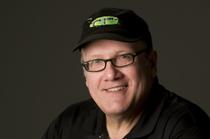 mean Santa, not rare sightings of the county prosecutor. As usual, many of you out there are in the throes of a Scroogelike funk. Because of that I've devised the following Christmas Chaos Quiz, which will scientifically measure the distance between your current mental state and the nearest psych ward. Just put an X on the answers that most suit your mood. We'll tally your score at the end to see how you rate/Doug Clark, SR. More here.
Question: How stressed are you this Christmas (what did you score)?